IN 2020, LONELY WHALE LAUNCHED UNWRAP THE FUTURE, A THREE-PHASED, MULTI-YEAR PROGRAM WITH AN AMBITIOUS MISSION: VET AND SCALE MARINE-SAFE ALTERNATIVES TO TRADITIONAL THIN-FILM PLASTIC, NEARLY HALF OF ANNUAL OCEAN PLASTIC POLLUTION.
Phase I
The Plastic Innovation Prize
In 2020, Tom Ford partnered with Lonely Whale to launch the TOM FORD Plastic Innovation Prize, the only global competition focused on creating scalable and biologically degradable alternatives to traditional thin-film plastic polybags. Winners of the TOM FORD Plastic Innovation Prize were announced on March 9, 2023, at the Green Carpet Fashion Awards by Prize founder, Tom Ford. The $1.2 million Prize Purse is a combination cash prize and direct investment presented by Title Sponsors TOM FORD BEAUTY and The Estée Lauder Companies, and Trousdale Ventures, the exclusive venture capital partner of the Prize.
FIRST PLACE WINNER
Sway is an American company offering seaweed-based, home-compostable replacements for thin-film plastic packaging, aiming to offer a regenerative material at scale.
Bay Area, CA United States
@swaythefuture
SECOND PLACE WINNER
Zerocircle is an India-based company making wildlife and ocean-safe packaging materials from locally cultivated seaweed that will dissolve harmlessly in the ocean after use.
Gurgaon, India
@zerocircle_in

THIRD PLACE WINNER
Notpla is a London-based start-up inspired by the way nature encapsulates liquids. They are on a mission to make plastic waste disappear by pioneering natural-membrane packaging that uses seaweed as an alternative to single-use plastic.
London, United Kingdom
@notpla
Phase II
THE PLASTIC INNOVATION ACCELERATOR
SPONSORED BY TOM FORD BEAUTY AND THE ESTÉE LAUDER COMPANIES, THE TOM FORD PLASTIC INNOVATION ACCELERATOR POWERED BY LONELY WHALE IS CREATING CATALYTIC COLLABORATIONS TO ADVANCE MARKET ADOPTION OF PRIZE-WINNING, SEAWEED-BASED PLASTIC ALTERNATIVES DEVELOPED BY SWAY, ZEROCIRCLE, AND NOTPLA.
Tom Ford
Founder, Tom Ford
DON CHEADLE
GOLDEN GLOBE WINNING ACTOR, CLIMATE SOLUTIONS AND HUMAN RIGHTS ADVOCATE
AUDREY CHOI
SENIOR ADVISOR AND FORMER CHIEF SUSTAINABILITY OFFICER, MORGAN STANLEY
LIVIA FIRTH
MBE, ACTIVIST, PRODUCER, FOUNDER AND CREATIVE DIRECTOR OF ECO-AGE
JOHN JOHN FLORENCE
TWO-TIME WORLD CHAMPION SURFER, OLYMPIAN, AND FOUNDER OF FLORENCE MARINE X
DR. ANDREW FORREST
FOUNDER AND CHAIRMAN OF FORTESCUE METALS GROUP AND MINDEROO FOUNDATION
ELLEN JACKOWSKI
CHIEF SUSTAINABILITY OFFICER AND EXECUTIVE VICE PRESIDENT, MASTERCARD
JOE KUDLA
FOUNDER & CEO, VUORI
STEVEN KOLB
CHIEF EXECUTIVE OFFICER OF THE COUNCIL OF FASHION DESIGNERS OF AMERICA (CFDA)
STELLA MCCARTNEY
OBE, FASHION DESIGNER, FOUNDER OF
STELLA MCCARTNEY
SUSAN ROCKEFELLER
AWARD-WINNING DOCUMENTARY FILMMAKER, ARTIST, CONSERVATIONIST, FOUNDER OF MUSINGS
LIZ RODGERS
VICE PRESIDENT OF SUSTAINABLE PRODUCT, NIKE
PHILLIP SAROFIM
FOUNDER AND MANAGING PARTNER, TROUSDALE VENTURES, LLC
TRUDIE STYLER
ACTRESS, FILM PRODUCER, DIRECTOR, HUMAN RIGHTS ACTIVIST, ENVIRONMENTALIST, UNICEF AMBASSADOR, ORGANIC FARMER AND WINEMAKER
TOM SZAKY
FOUNDER AND CEO OF TERRACYCLE
SASKIA VAN GENDT
Chief Sustainability Officer at Blue Yonder
DANNI WASHINGTON
SCIENCE COMMUNICATOR AND CO-FOUNDER OF THE BIG BLUE & YOU
MELATI WIJSEN
FOUNDER OF YOUTHTOPIA AND BYE BYE
PLASTIC BAGS
SCIENTIFIC & TECHNICAL ADVISORY BOARD
TOM BÉBIEN
RECYCLING MANAGER, PLASTIC ODYSSEY
OLIVER CAMPBELL
DIRECTOR OF PROCUREMENT & PACKAGING ENGINEERING AT DELL TECHNOLOGIES
DR. MARCUS ERIKSEN
RESEARCH DIRECTOR AND CO-FOUNDER OF THE 5 GYRES INSTITUTE
ANDY JOHNSON
PURCHASING DIRECTOR, ROQ US
DR. FABIEN LAURIER
SCIENTIST & TECHNOLOGIST
DR. ERIN MEYER
DIRECTOR OF CONSERVATION PROGRAMS AND PARTNERSHIPS, SEATTLE AQUARIUM
ELLIE MOSS
SENIOR ADVISOR, ENCOURAGE CAPITAL
DR. RAMANI NARAYAN
PROFESSOR OF CHEMICAL ENGINEERING AND MATERIALS SCIENCE, MICHIGAN STATE UNIVERSITY
JAMIE ROWLES
CO-FOUNDER & MANAGING PARTNER, 
PLANET FUND
J. R. SIEGEL
SENIOR DIRECTOR, PRODUCT INNOVATION, WORLDLY
BOB TEASLEY
DIRECTOR OF NEW PRODUCT DEVELOPMENT & SUPPLY MANAGEMENT, HERMAN MILLER
STEWART WHITMIRE
VICE PRESIDENT, ATLANTIC PACKAGING CORPORATION
MATTHEW GROSSMAN
CHIEF EXECUTIVE OFFICER AND MANAGER, ALG INVESTMENT MANAGEMENT LLC
MATT SECHREST
CO-FOUNDER AND MANAGING PARTNER, NORTH EQUITY LLC
An integral part of the TOM FORD Plastic Innovation Prize was the nine-month material testing phase sponsored by Nike. This phase includes field testing in Caribbean waters, in-lab testing led by the New Materials Institute at the University of Georgia, and field testing in Pacific Northwest waters led by the Seattle Aquarium. The Aquarium also led a bespoke, first-of-its-kind laboratory-based modeling designed to approximate the effect of the materials on the health and well-being of marine mammals. Read more about the Material Testing Protocols.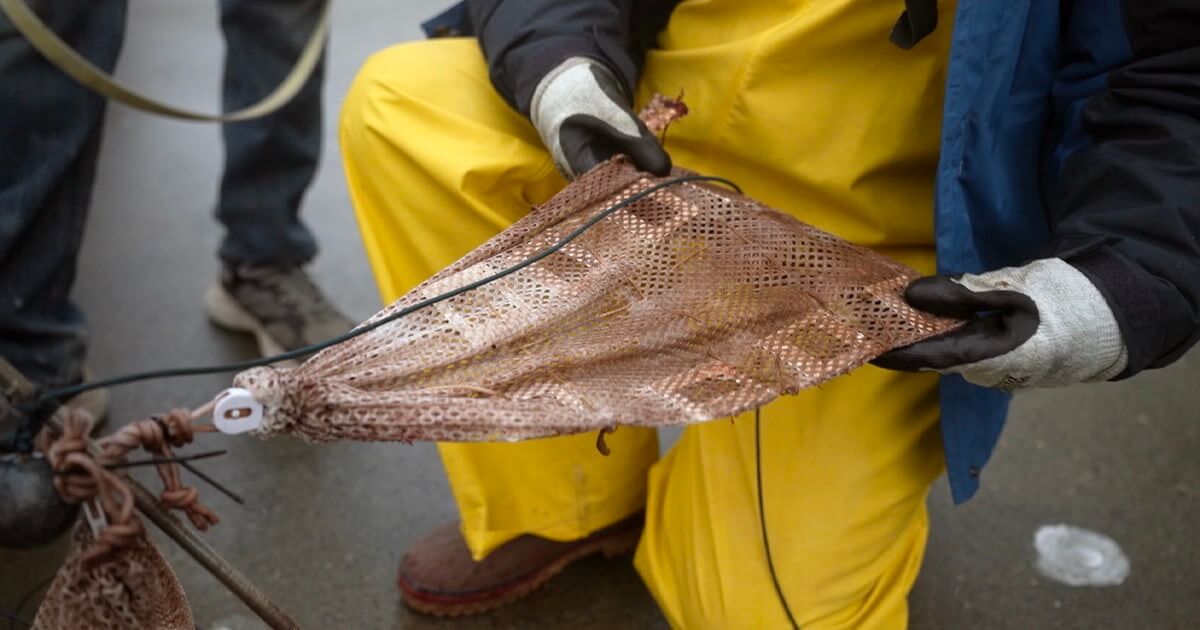 LONELY WHALE IS AN AWARD-WINNING NON-PROFIT WHOSE MISSION ENSURES PLASTIC WASTE DOES NOT FIND ITS WAY INTO THE OCEAN. FOUNDED IN 2015 BY ADRIAN GRENIER AND LUCY SUMNER, LONELY WHALE IS FISCALLY SPONSORED BY RE:WILD, AN ORGANIZATION ESTABLISHED BY A GROUP OF RENOWNED CONSERVATION SCIENTISTS AND LEONARDO DICAPRIO TO PROTECT AND RESTORE THE WILD – THE MOST EFFECTIVE SOLUTION TO THE INTERCONNECTED CLIMATE, BIODIVERSITY AND HUMAN HEALTH CRISES.
LONELY WHALE HAS SPEARHEADED IMPACTFUL GLOBAL MOVEMENTS TO RAISE AWARENESS AND OFFER ALTERNATIVES TO PROBLEMATIC PLASTICS, CONVENED A CONSORTIUM OF MULTI-NATIONAL BRANDS TO CREATE THE FIRST GLOBAL NETWORK OF OCEAN-BOUND PLASTIC SUPPLY CHAINS, AND SUPPORTED THE GLOBAL YOUTH MOVEMENT WITH THE TOOLS AND NETWORK NEEDED TO ADVANCE THEIR EFFORTS TO SECURE A FUTURE WITH CLEAN SEAS.